Quick Beauty Tip: Mani On the Go
Posted by: dweam on: August 23, 2009
Sometimes when Im in a rush but need a mani/pedi done, I usually choose the pedicure over the mani.
Im ashamed to say, I have no patience.
No patience for my nails to dry that is. I don't like waiting for my nail polish to dry because it incapacitates me. There are so many things that need to be done yet mustnt be because your nails are still wet.
I am also particular about getting marks or any imperfections on my freshly painted nails.
Hence, the dilemma.
I LIKE having my nails done but I suspect I have ants in my pants for I can never sit still for that half an hour to let it dry. More often than not, I'm in a hurry to get my nails done but as you already know, a quick paint job is hardly ever well-done.
So I think this is the perfect solution for girls like me who need a manicure on the go.
Quick dry nail polish in one application.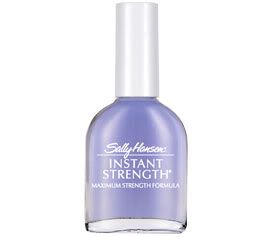 You can pick those coloured ones, but personally I prefer clear top or base coats. They add shine to your nails making them look that little bit more polished without the hassle. Even better if you get those with strengthening properties because other than beautifying your nails, they protect your nails too!
The best part? One coat is all you need! Plus they dry in no time flat.
Recommended products:
* Sally Hansen Colour Quick Fast Dry Nail Colour Pen
* Sally Hansen Instant Strength Maximum Strength
* O.P.I Start & Finish Base & Top Coat
What's your quick beauty tip for nails?
Share it with me!
2 Responses to "Quick Beauty Tip: Mani On the Go"