Making it Yours
Posted by: dweam on: January 18, 2010
Advertorial
A laptop is no longer just a laptop.
Because we live practically online, the humble laptop is now a vehicle for expression; an expression of our individuality. So why not make your laptop, your own?
I did mine like this when I first got my laptop. But instead of just blinging it up with some crystals or paying someone to customise your laptop for you, you can now do it yourself!
You can CHOOSE to put whatever design you want on your brand new laptop.
When you buy the Dell Studio 15 Laptop, you can customise the exterior of this powerful Hi-def, 15.6¨ LED widescreen gadget. Personalise your device with a choice of colours and 10+ Artist Designs.
You can has swirly designs from Mike Ming.

Or more psychedelic designs from the (Product) Red line which I personally like.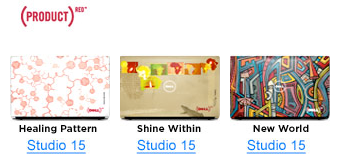 But instead of relying on someone else's designs, why not you put your individuality out there and show everyone what you've got?
I CAN HAS CREATIVITY!
*insert lightbulb*
To start expressing yourself creatively, register at http://www.makeityours.asia/sg and you could land yourself A BRAND NEW LAPTOP with your INDIVIDUAL design and $2500 CASH!
These people have already done so.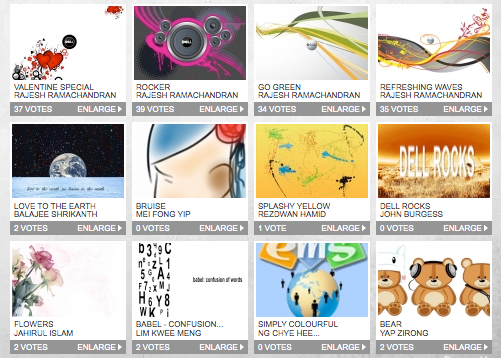 Think you can do better?